Run-time error '5560' - Regional Options not set to English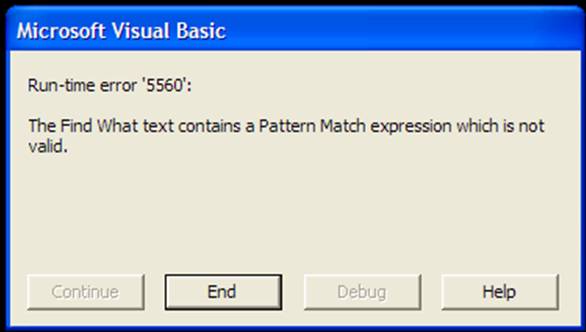 Special thanks to Steve Carchon of Belgium for providing this useful article.
Writer's Workbench was designed for U.S. English and requires that Windows uses English (United States) as its default language. To set the default language, follow these steps.
Although the message in the dialog box will vary depending on the version of Windows and Word, Run-time error '5560' is almost always associated with trying to use Writer's Workbench with a non-English language set in Regional settings.
Start by rebooting your computer or (more technical) going to Windows' Task Manager to make sure that Winword.exe is not running.
Click start, Control Panel, and double-click on Regional and Language Options.
Under the "Regional Options" tab, under "Select an item to match its preferences, or click Customize to choose your own formats," select English (United States).

Back to Writer's Workbench Support Page